Digital Marketing In Hyderabad - Alwal
Friday, 7 January 2022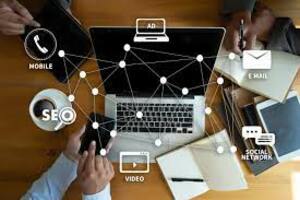 Item details
City:
Alwal, Andhra Pradesh
Contacts

Rithu
Item description
New Direction Skills Academy is a Unit of the New Directions Educational Society; The Skills Academy offers various employability focused and livelihood-based training programs with an objective to develop individuals for self-directed growth and long-term career options.
Our work aims to transform communities through placement-linked skill development, livelihood creation, entrepreneurship and self-employment. Our Skills programs have improved standards of living not only for trainees but also their families and communities. Our focussed approach of developing the skill and providing employability opportunities to our women trainees into the work force through jobs of dignity and safe working conditions has benefitted their families and brought about a shift in their overall attitude towards skills.
Competency Based Training Approach:
We offer training in 40+ trades across our training centres. Our training, aligned to the NSQF, focus on outcome-basedskills training. Our trainings are designed to offer a flexible option to the learners and are a low-cost outcome-based approach. Our training methodologies have shown demonstrable better work place integration and retention of the trained youth.