BSc Forestry College RIT Roorkee - Alwal
Wednesday, 5 July 2017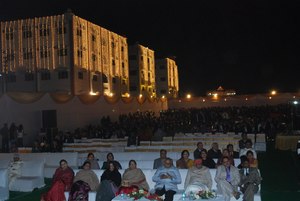 Item details
City:
Alwal, Andhra Pradesh
Contacts

sharad

8587084426
Item description
Roorkee Institute of Technology (RIT) and Himalayan College operate in unison under Himalayan Charitable Trust. B.Sc. Forestry program is 4 years regular degree program. The main aim of this program is to train students to become Forestry professionals. The tasks of forestry professional are- conserving forest and forest resources, conserving and protecting wildlife, manage forest resources, develop forest and forest resources etc. B.Sc. Forestry program trains students and instills skills in them, which will help them perform the above mentioned tasks. Also, the program has been designed to provide the students knowledge about latest technology used in the field of Forestry.
Forestry is the science and art of managing tree plantations, forests and related resources.